---
Krithi Nalla
is designer of interactions. Her passion lies in addressing the lack of harmony between our digital and physical lives. She is currently working with medical practitioners in Puerto Rico to redesign existing electronic health record software.
She sprinkles her design craft with interests in spatial compute, biology and socio-cultural signals, considering them curious case studies that illuminate the intricacies of human interactions.
Previously, she worked with
Smooth Technology,
New York to imagine and build fun installations. She holds a degree in
Design and Technology BFA
from
Parsons School of Design
, New York, where she enjoyed challenging the curiosities of today and exploring the design decisions of tomorrow.
byKrithiNalla@gmail.com
Instagram︎︎︎
Linkedin︎︎︎
Medium ︎︎︎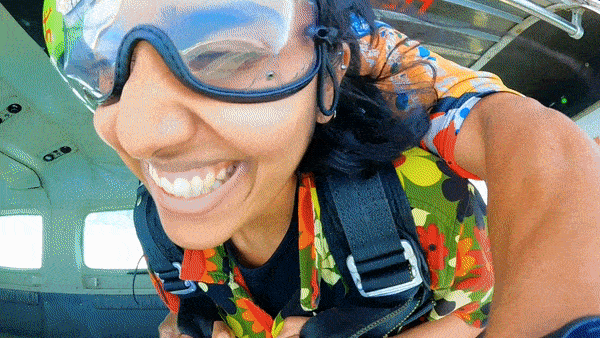 GALLERY FEATURES
New Art City, New York — Alt-Alterity, 2023-24
Microscope Gallery, New York — Quantum Art Exhibition, 2022
Hold a Space For Me, New York — Sobre Mesa, 2022 PRESS FEATURES

Orange Art, New York — Featured Artist, Eclecticism, 2023
Forecast Foundation, Los Angeles — Featured Artist, Issue 11: Atmosphere ISSN 2833-3306
UAAD Magazine, New York — Interview and Featured Artist, 2023
Parsons School of Design, New York — Alumni Work Spotlight, 2023
Pink Essay, New York — Artist Feature, 2023



AdAge, New York, 2022
Retail Wire, New York, 2022
Little Black Book, New York, 2022
CoynePR, New York, 2022


The New School, New York — The Art and Design of Quantum Computing, 2022
Microscope Gallery, New York — Press Release, Quantum Art Exhibition, 2022 PUBLIC TALKS Artist Talk: Entropy Thesis Symposium — Parsons School of Design, New York, 2023
Commencement Speaker — BFA Design and Technology, The New School, New York, 2023
TEDx Speaker: The Power of Perspective in Art, Design and Innovation — Hyderabad, 2019 WRITTING Designing Gestures For Spatial Computing, 2023 RESIDENCY & EDUCATION Forecast Foundation, Los Angeles,2023
Arts Letters & Numbers, New York, 2023
Parsons School of Design, New York — BFA Design & Technology, 2019-2023

---